(S01E03) Previous Episode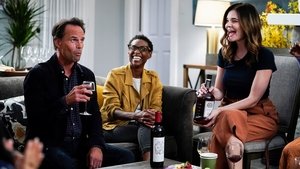 Aired On 2019-10-10
When Wade's friends encourage him to join a support group for partners who have lost a spouse to help him deal with his anger, Wade's shocked by the advice he's given by the host of the support group, Caroline.
Next Episode (S01E04)
Airs On 2019-10-17
When Wade changes the password to his online dating profile because his friends become too involved, Forrest goes to great lengths to keep tabs on him. Also, Grace and Natalie are torn when their favorite romance-themed reality show they watched with their mom returns for a new season.
A tight-knit group of best friends and family helps Wade embrace his "new normal" in the wake of the loss of his wife. As a sometimes ill-equipped but always devoted single parent to his two adolescent daughters, he is taking the major step of dating again.
Release Date:
2019-09-26
Seasons:
1
3.5/10
Country:

US

Language:

En

Runtime:

23